In today's highly competitive and dynamic business landscape, organizations are increasingly turning to outsourcing as a strategic approach to drive growth, enhance efficiency, and optimize resources.
Outsourcing involves the delegation of specific tasks, functions, or processes to external vendors or service providers. This article aims to provide an overview of outsourcing, its key benefits, challenges, and important considerations for businesses considering this business strategy.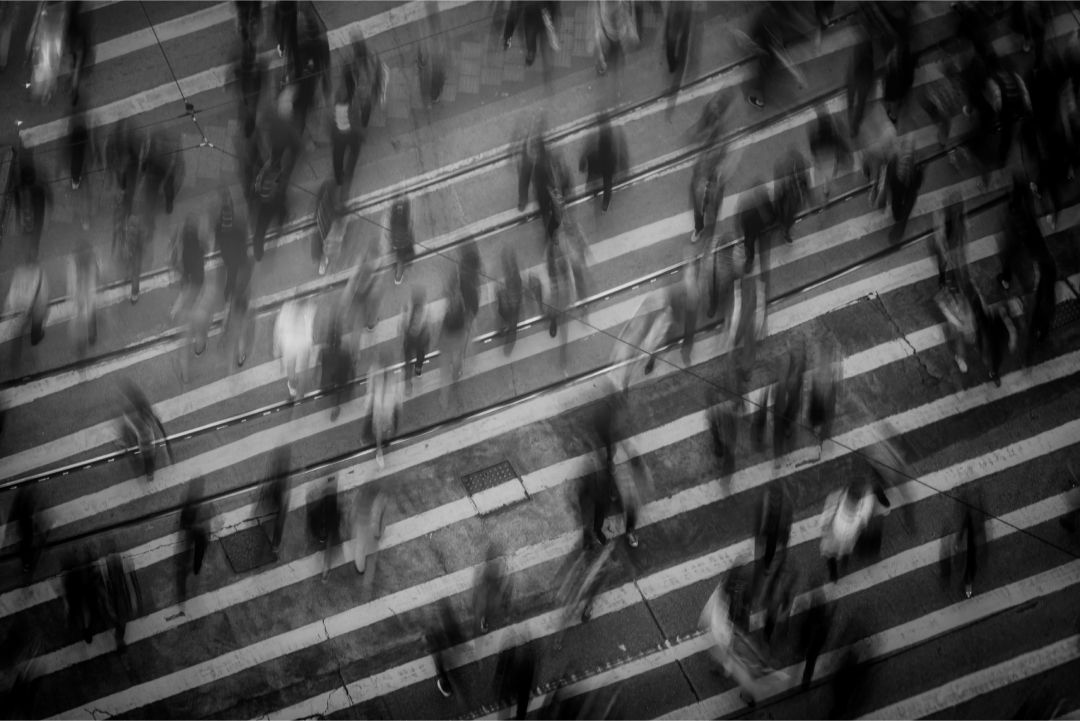 Photo by Mike Chai: https://www.pexels.com/photo/time-lapse-photography-of-people-walking-on-pedestrian-lane-842339/
A Brief History
Outsourcing emerged as a strategic business approach in 1989 and subsequently gained widespread adoption during the 1990s, significantly impacting the field of business economics. However, the practice of outsourcing remains a topic of substantial debate and contention in numerous nations.
Detractors contend that it has resulted in the displacement of domestic employment, primarily within the manufacturing sector. On the other hand, proponents argue that outsourcing incentivizes businesses and organizations to allocate resources strategically, focusing on areas where they can achieve optimal effectiveness. Moreover, they assert that outsourcing plays a crucial role in preserving the fundamental principles of free-market economies on a global scale.
The Definition of Outsourcing
Outsourcing is a business strategy wherein an organization delegates specific tasks, functions, or processes to external service providers. It is a strategic arrangement aimed at optimizing resource allocation, improving operational efficiency, and reducing costs by entrusting non-core activities to specialized third-party entities.
In practice, outsourcing involves establishing long-term collaborations with external vendors who assume responsibility for previously internalized functions and operations. The primary objective of outsourcing is to gain a competitive advantage by accessing additional resources, enhancing service quality, minimizing operational expenses, and achieving greater flexibility in managing business needs.
Outsourcing can encompass a wide range of activities, including information technology services, customer support, finance and accounting, manufacturing, and marketing. In a global context, outsourcing often involves cross-border partnerships, where organizations choose to collaborate with service providers in other countries to leverage comparative advantages and optimize operational efficiency.
When considering outsourcing, organizations must take into account several important factors. These include strategically evaluating which activities are suitable for outsourcing, selecting reliable and experienced service providers, crafting comprehensive and clear contractual agreements, and effectively managing potential risks associated with outsourcing.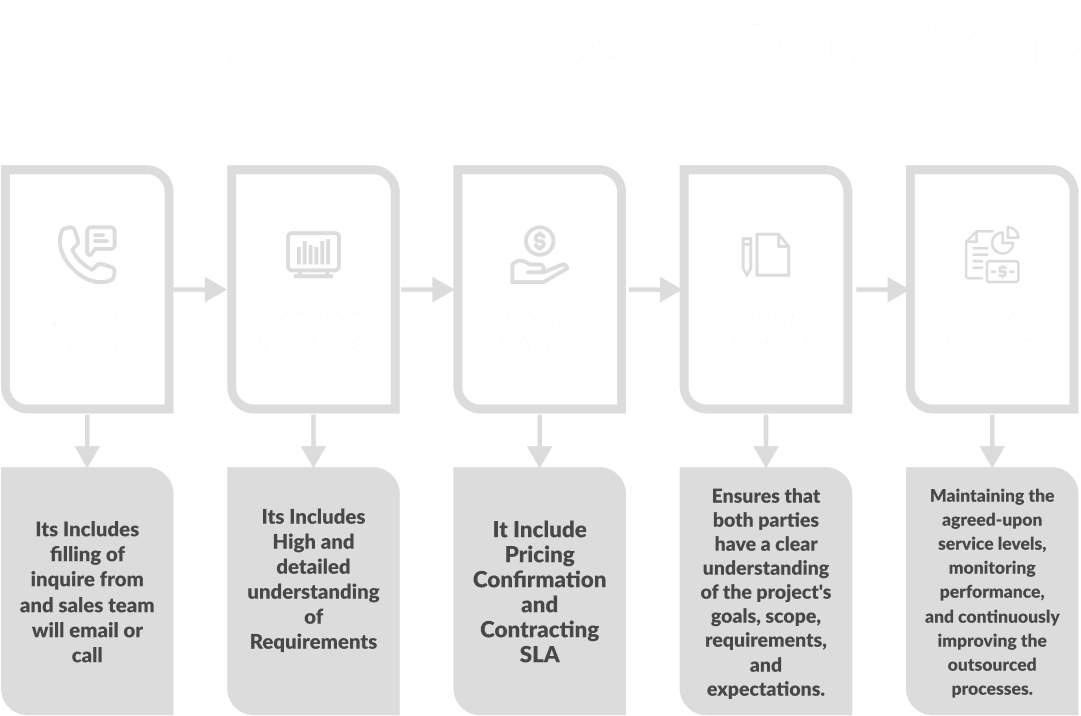 The Challenges
Outsourcing service, while offering numerous benefits, also presents several challenges that organizations need to navigate effectively. Some of the key challenges of outsourcing include:
Communication and Language Barriers: Outsourcing often involves working with service providers located in different countries or regions. Language barriers and differences in communication styles can pose challenges in effectively conveying requirements, expectations, and feedback. Miscommunication can lead to misunderstandings, delays, and quality issues.
Quality Control and Service Levels: Maintaining consistent quality control when outsourcing is crucial. It can be challenging to ensure that the service provider adheres to the desired quality standards, especially if there are differences in work cultures, processes, or standards between the client and the vendor. Establishing clear service level agreements (SLAs) and implementing effective monitoring mechanisms is essential to ensure the desired quality of work.
Data Security and Confidentiality: Outsourcing often involves sharing sensitive business data and information with external service providers. Protecting data security and ensuring confidentiality is paramount. Organizations need to establish robust security measures, implement data protection protocols, and conduct thorough due diligence on the service provider's security practices to mitigate the risk of data breaches or unauthorized access.
Successfully managing these challenges requires careful planning, robust communication, proactive risk management, and building strong partnerships with outsourcing providers. By addressing these challenges effectively, organizations can leverage the benefits of outsourcing while mitigating potential drawbacks.
The Difference in Company Before and After Utilizing Outsourcing
Outsourcing can provide several benefits to companies, enabling them to improve efficiency, reduce costs, and focus on core competencies.
For example, Company XYZ, a mid-sized software development firm, used to handle all aspects of their IT infrastructure and support in-house. This included managing servers, network maintenance, software updates, and helpdesk support.
However, they faced several challenges. Their IT team was stretched thin, struggling to keep up with increasing demands and maintain consistent service quality. The company's core software development projects were often delayed due to IT issues, resulting in missed deadlines and dissatisfied clients.
Additionally, the company's IT costs were escalating, including hiring and training IT professionals, investing in infrastructure, and keeping up with technology advancements.
Realizing the need for a more efficient and cost-effective solution, Company XYZ decided to outsource its IT operations to a reputable managed service provider (MSP). The MSP offered a comprehensive IT support package, including server management, network monitoring, software updates, and helpdesk services.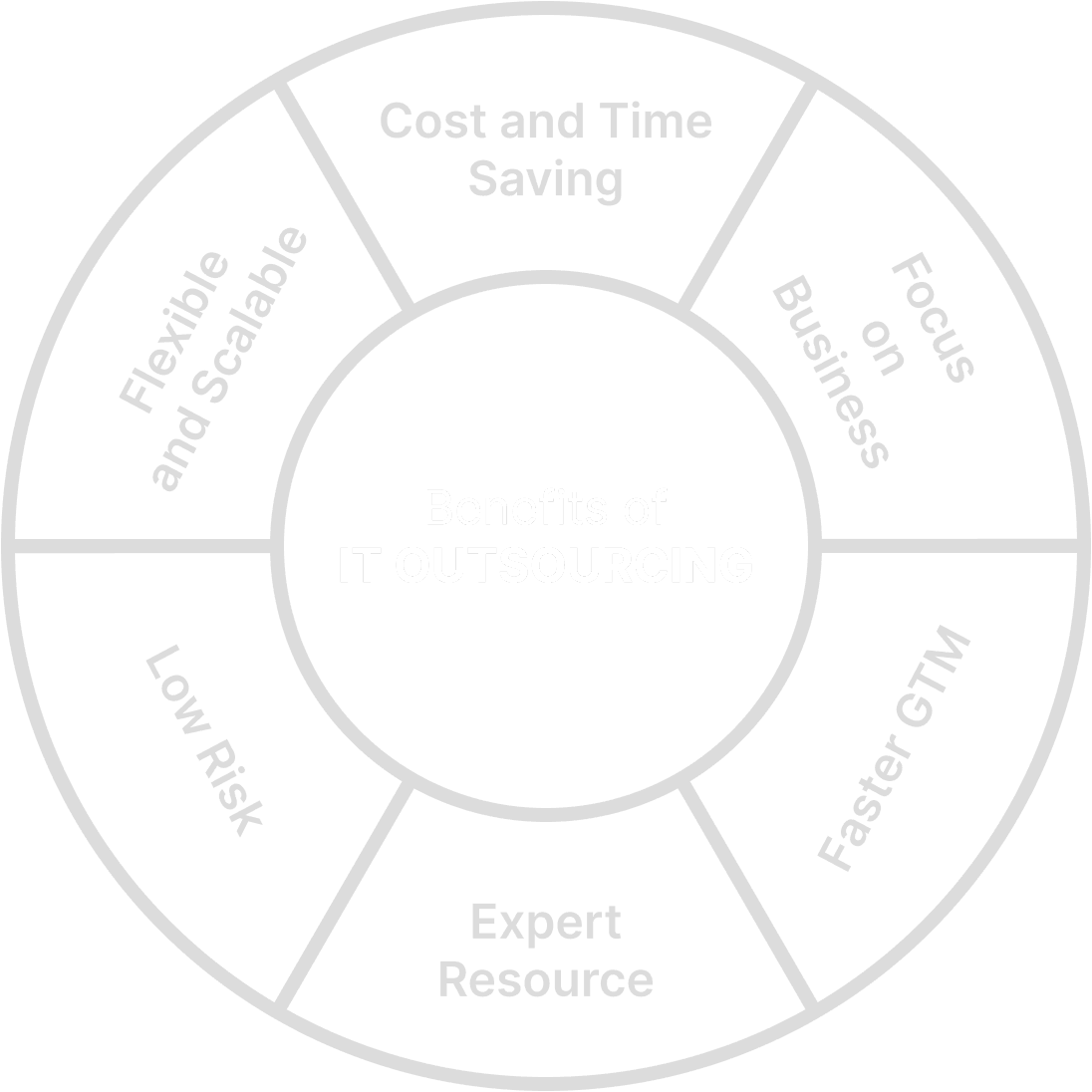 The impact of outsourcing was significant:
Improved Efficiency: With the MSP's specialized expertise, Company XYZ experienced improved IT efficiency. The MSP's proactive monitoring and maintenance practices minimized system downtime, ensuring smooth operations and minimizing disruptions. This enabled the company's internal teams to focus on core software development projects, resulting in faster project delivery and improved client satisfaction.
Cost Savings: By outsourcing, Company XYZ reduced its IT expenses significantly. Instead of investing in expensive infrastructure upgrades and hiring additional IT staff, they paid a fixed monthly fee to the MSP, which covered all IT support services. This predictable cost structure helped the company better manage its budget and allocate resources more effectively.
Access to Specialized Skills: The MSP brought in a team of experienced IT professionals with specialized skills in various areas of technology. Company XYZ gained access to a broader skill set, including expertise in emerging technologies and industry best practices. This enabled the company to leverage the latest technological advancements and stay competitive in the market.
Enhanced Scalability: Outsourcing provided Company XYZ with the flexibility to scale their IT operations based on their evolving needs. As the company grew, the MSP seamlessly adjusted its services and resources to accommodate the increased demands, ensuring that IT support aligned with business requirements.
And BTS.id Got You Covered
In today's fast-paced business world, staying ahead of the competition requires businesses to adapt and leverage strategic solutions. This is where BTS.id comes in, a leading technology company at the forefront of software development. With our exceptional expertise and commitment to excellence, BTS.id offers a game-changing service: outsourcing.
Imagine a scenario where your company faces increasing demands for software development, but your internal resources are stretched thin. This is where outsourcing becomes a valuable ally. By partnering with BTS.id for outsourcing, you unlock a world of possibilities.
Outsourcing with BTS.id empowers your company to tap into their vast pool of skilled professionals and technical expertise. You no longer have to worry about the time-consuming process of hiring, training, and managing an in-house team. Instead, you can focus on your core business functions, confident that your software development needs are in the hands of industry experts.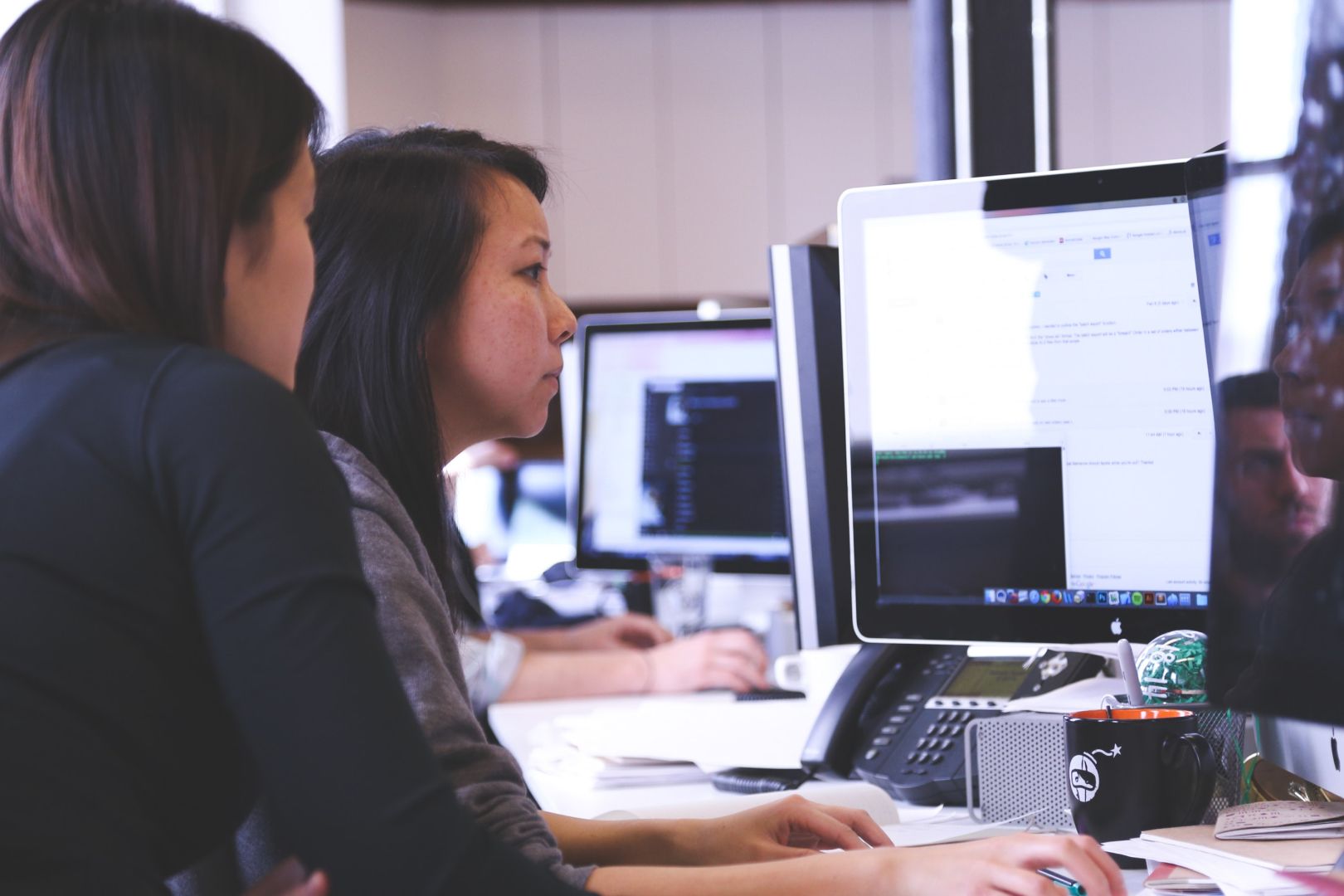 Photo by Startup Stock Photos: https://www.pexels.com/photo/two-women-sitting-in-front-of-computer-monitor-7374/
With BTS.id as your outsourcing partner, you gain access to a dedicated team that is committed to delivering high-quality software solutions tailored to your specific requirements. Their extensive experience and knowledge enable them to tackle complex projects efficiently and effectively. From software development and maintenance to quality assurance and support, BTS.id covers it all, ensuring smooth and seamless operations for your company.
Moreover, outsourcing with BTS.id provides cost-saving advantages. Rather than investing heavily in infrastructure, salaries, and ongoing training for an internal team, you pay for the services you need when you need them. This flexibility allows you to allocate your resources strategically, optimizing your budget while still receiving top-notch software development services.
Ready to unlock the full potential of your company? Embrace the power of outsourcing service with BTS.id and experience a new level of efficiency, expertise, and cost-effectiveness.
Contact BTS.id today and discover how outsourcing services can revolutionize your software development processes. Maximize your company's potential, streamline operations, and gain a competitive edge. Partner with BTS.id for exceptional outsourcing services that propel your business forward.
HIT US UP
BRIDGE TECHNOLOGY SERVICES
Kelebihan Outsourcing
3 months ago
Outsourcing
Jasa Outsourcing dan Segala Kelebihannya
Outsourcing atau alih daya sudah menjadi istilah umum dalam hukum perburuhan Indonesia. Istilah Outsourcing atau alih daya sendiri sebenarnya sudah umum digunakan, bahkan sudah diatur dalam Undang Undang Nomor 13 Tahun 2003 pasal 66. Secara umum istilah ini merujuk pada penggunaan tenaga kerja pihak ketiga untuk bagian tertentu dari pekerjaan perusahaan.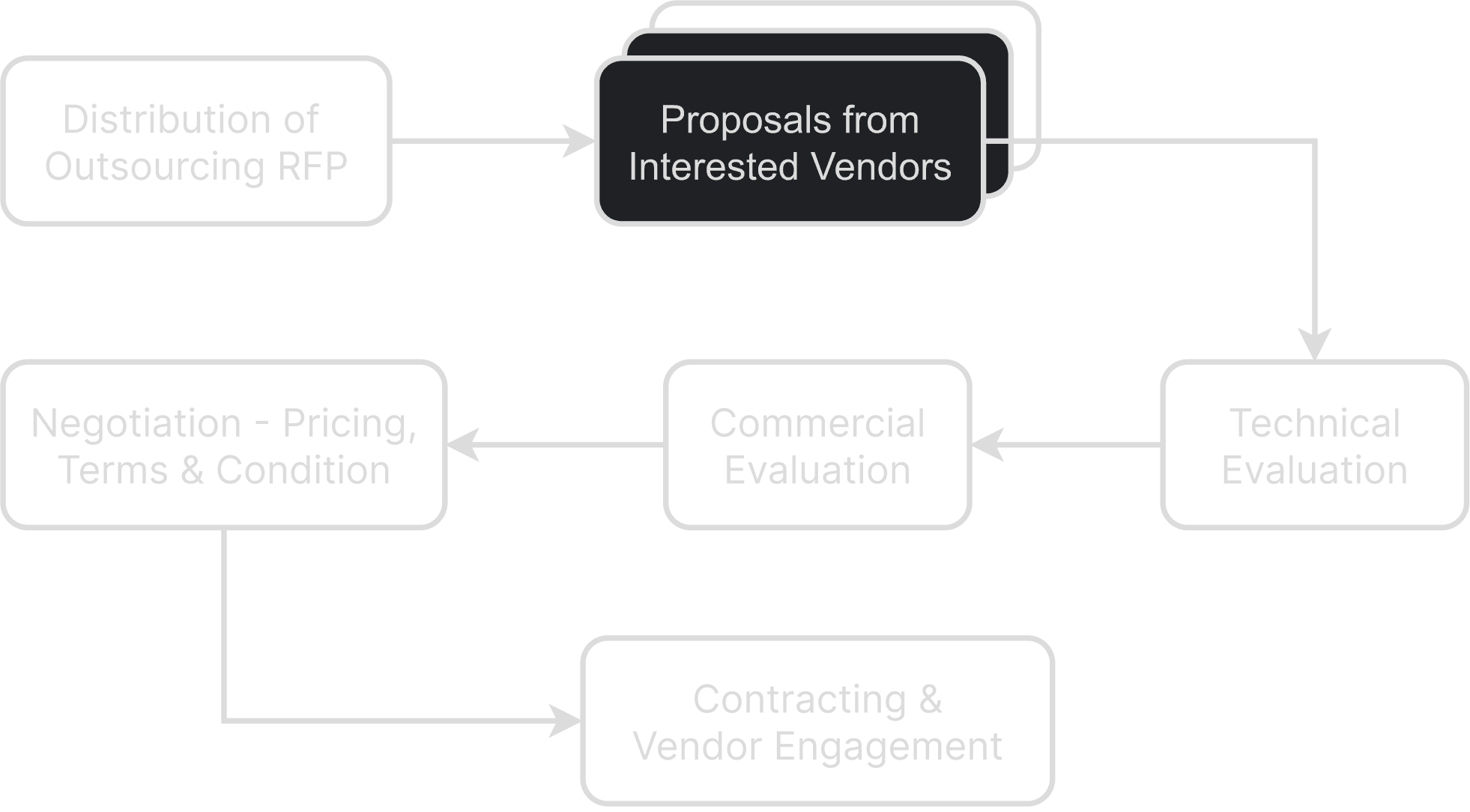 Tapi apa itu outsourcing?
Mengutip finansialku, Jumat (21/1/2022), alih daya atau jasa outsourcing adalah pengadaan jasa tenaga kerja yang dilakukan oleh sebuah perusahaan. Secara teknis, sebuah perusahaan menyediakan tenaga kerja dengan kompetensi tertentu untuk dipekerjakan di perusahaan lain.
Outsourcing atau alih daya pertama kali dikenal sebagai salah satu strategi bisnis pada tahun 1988 dan sepanjang tahun 1990 mulai menjadi bagian integral dari ekonomi bisnis. Seiring berkembangnya teknologi, banyak perusahaan yang mengubah beberapa aktivitas dan manajemennya menjadi berfokus pada mobile maupun internet untuk memperluas bisnisnya. Hal ini tentu membuat bisnis pemanfaatan jasa outsourcing pun juga semakin berkembang ke arah teknologi atau IT. Selain dapat menghemat waktu, namun juga IT outsourcing ini cocok untuk perusahaan yang mempunyai sedikit karyawan dan dana yang terbatas.
Saat ini sudah banyak perusahaan yang memakai layanan jasa outsourcing atau alih daya, bahkan di dunia IT terdapat jasa IT Outsourcing yang fokus menyediakan external IT resource sesuai dengan kebutuhan dari perusahaan. Dengan kata lain, IT outsourcing adalah praktik penggunaan sumber daya IT eksternal untuk mendukung kinerja suatu perusahaan.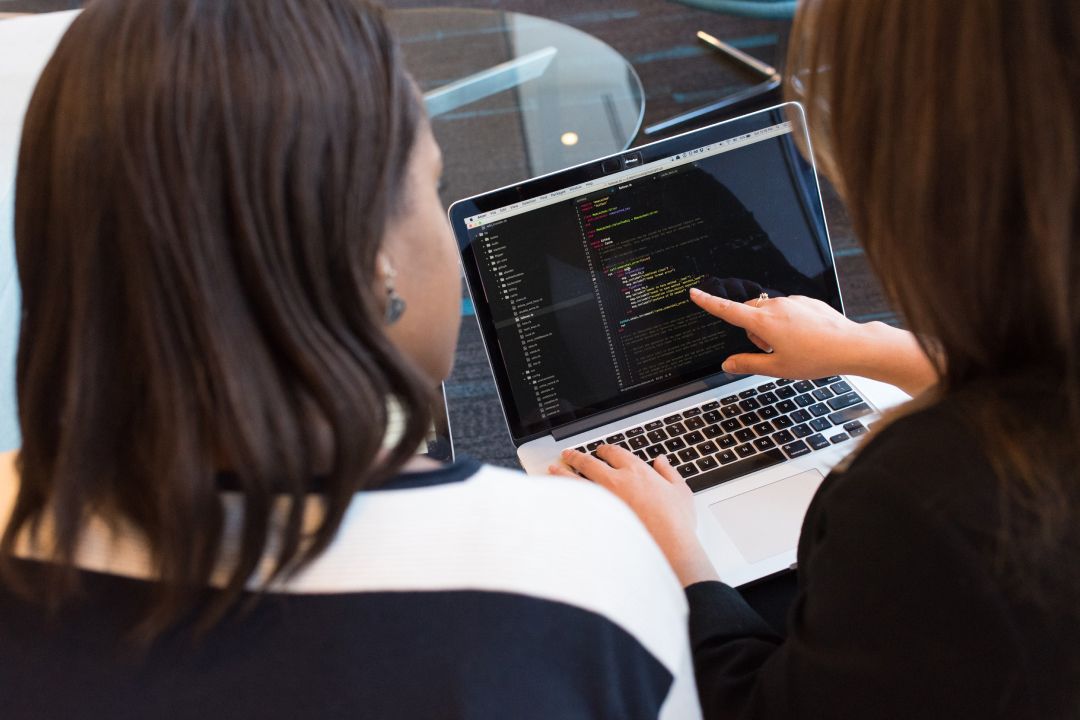 Photo by Christina Morillo: https://www.pexels.com/photo/two-women-looking-at-the-code-at-laptop-1181263/
Layanan dari IT outsourcing tersebut, biasanya akan mencakup beberapa hal, seperti:
pengembangan aplikasi/perangkat lunak

pengembangan web/hosting

IT Infrastruktur

pengembangan database

technical support
Jadi singkatnya, IT outsourcing atau alih daya adalah praktik pemanfaatan sumber daya IT eksternal untuk membantu berbagai aktivitas IT suatu perusahaan. IT outsourcing ini disebut juga sebagai penyedia tenaga kerja di bidang IT atau teknologi
Jenis IT Outsourcing
Secara umum, IT outsourcing ini terbagi menjadi beberapa jenis, yakni: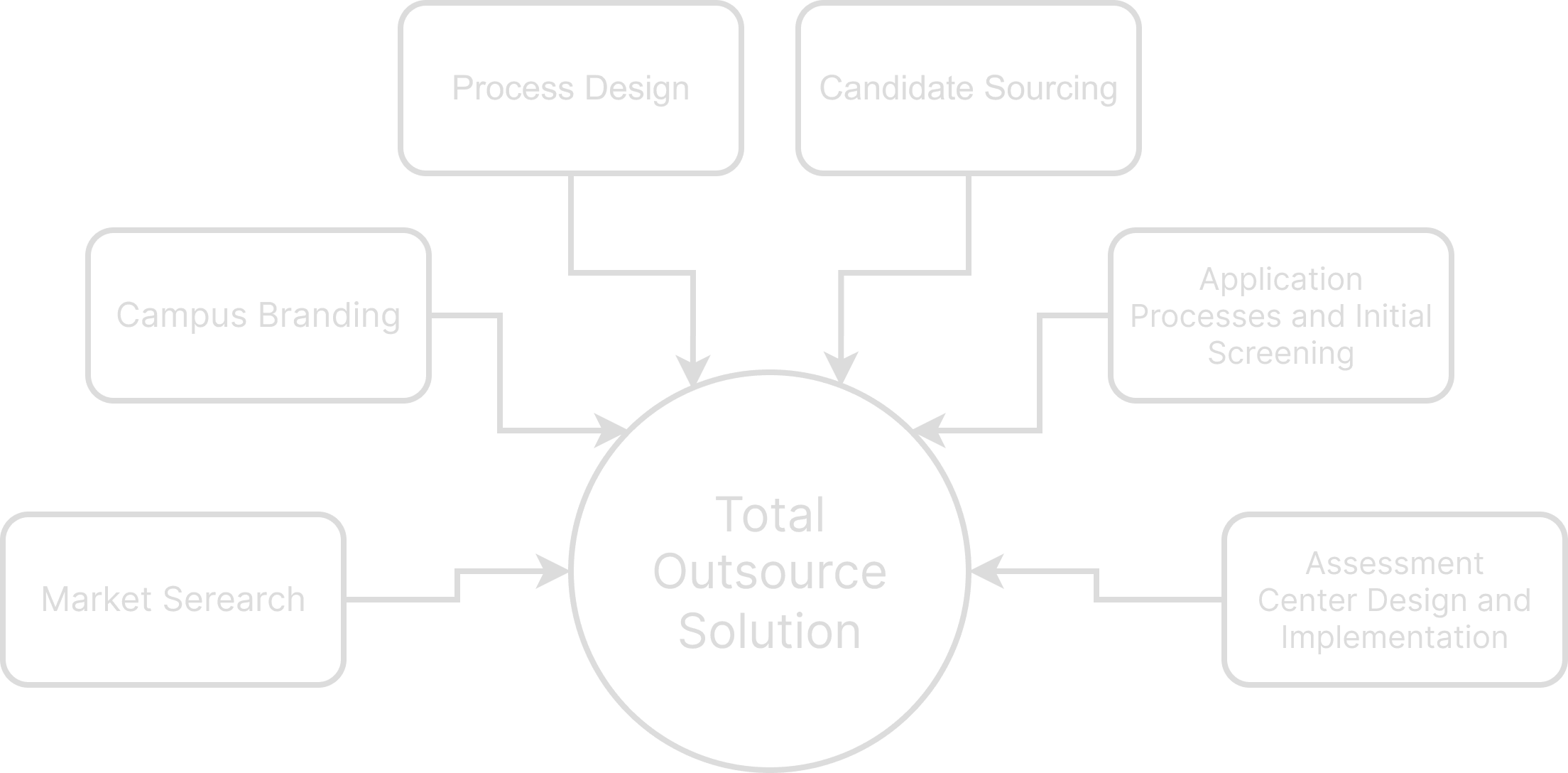 A. Total outsourcing
Jenis outsourcing atau alih daya ini mengharuskan perusahaan untuk menyerahkan seluruh tugas dan pekerjaan yang berhubungan dengan IT ke pihak penyedia jasa atau pihak ketiga. Mulai dari hardware, software, hingga brainware.Total Insourcing
Jenis total insourcing lebih berfokus pada penyewaan tenaga ahli yang dimiliki oleh penyedia jasa IT outsourcing kepada perusahaan yang membutuhkan atau pihak penyewa.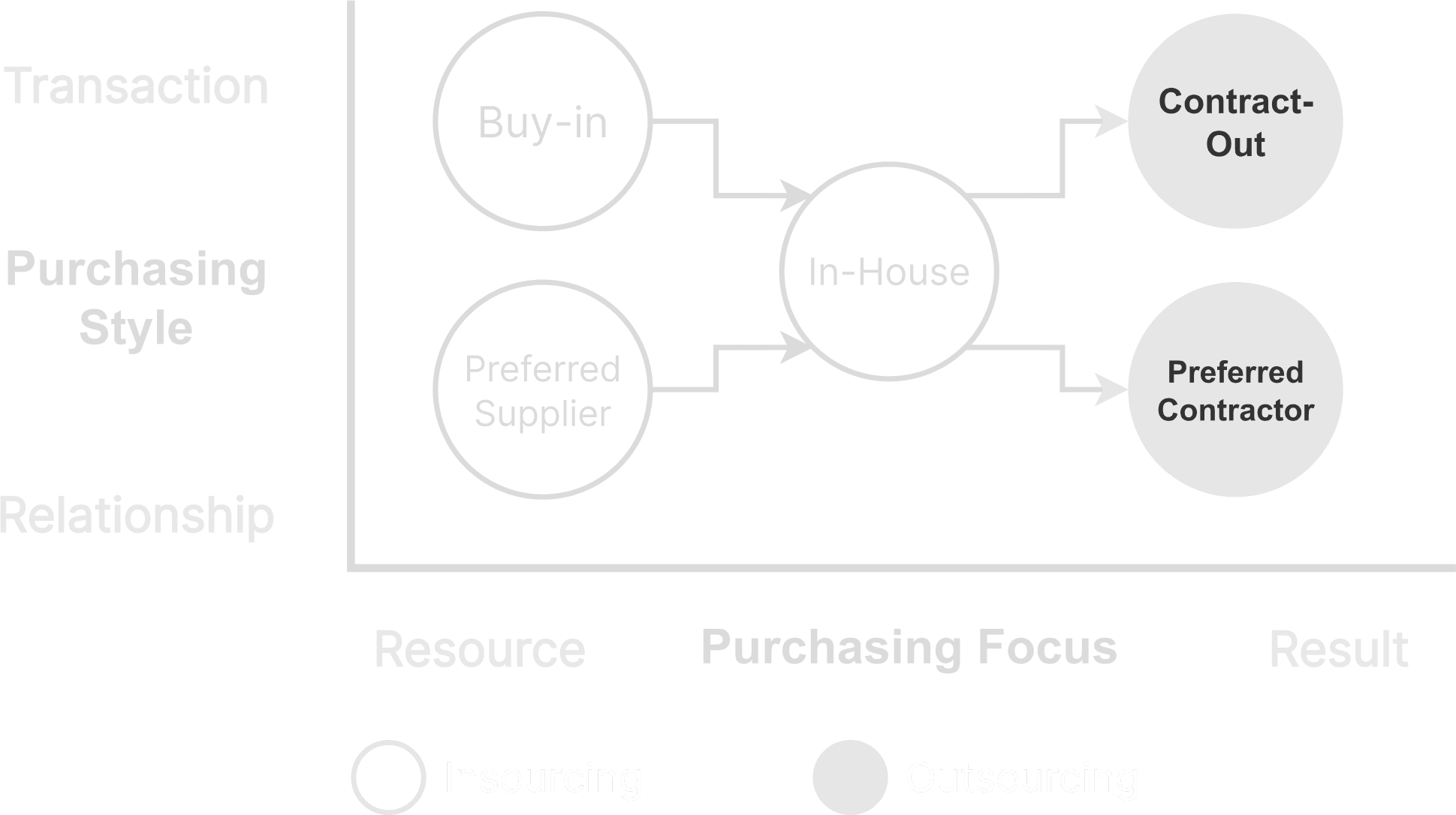 B. Selective Sourcing
Khusus jenis ini perusahaan dapat memilih sendiri fasilitas IT yang akan diserahkan atau dikelola oleh pihak penyedia layanan IT outsourcing. Misalnya perusahaan ingin membuat aplikasi pembukuan sebagai produk terbaru mereka, maka perusahaan bisa meminta bantuan jasa IT outsourcing untuk membuat dan mengembangkan aplikasi tersebut.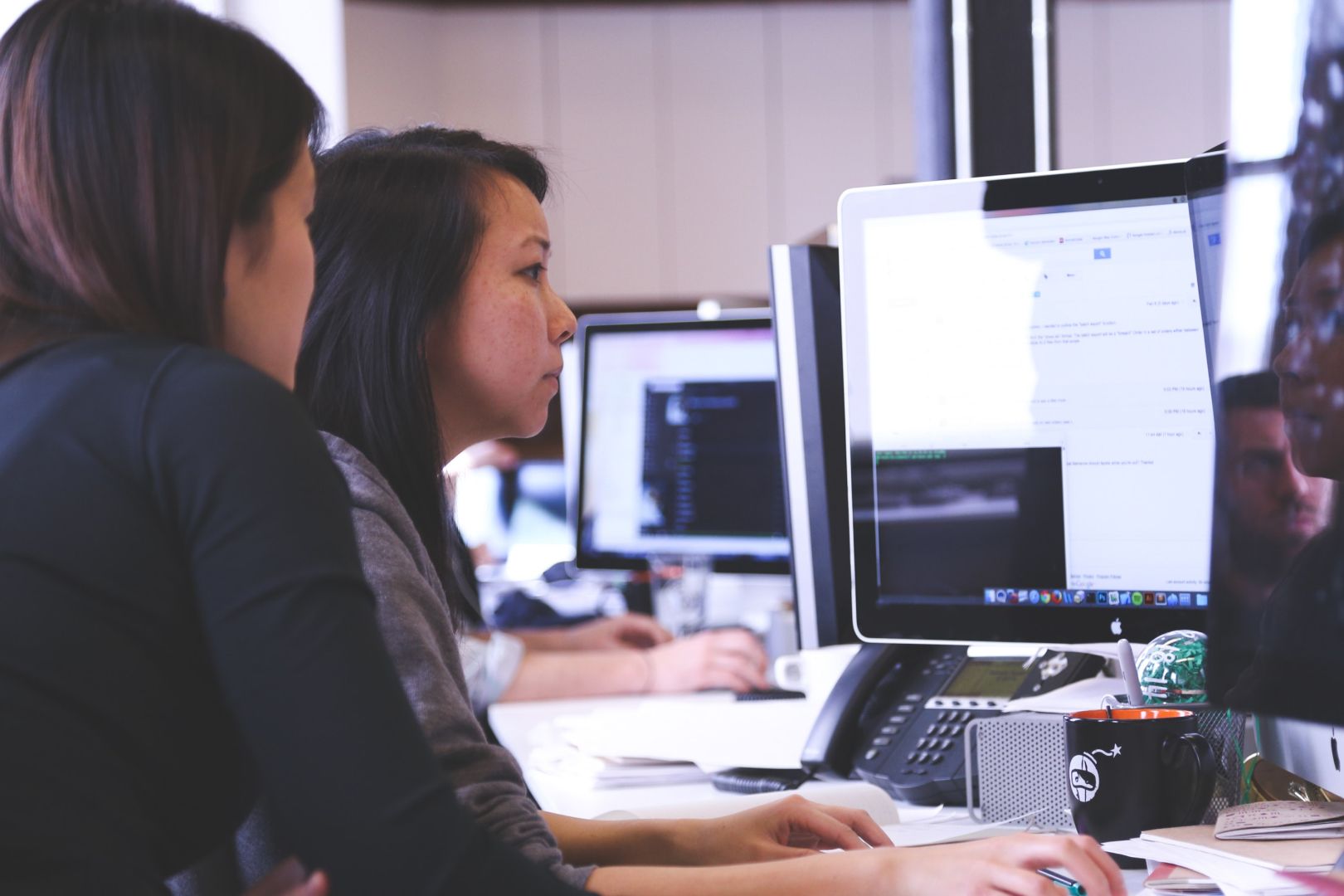 Photo by Startup Stock Photos: https://www.pexels.com/photo/two-women-sitting-in-front-of-computer-monitor-7374/
C. De Facto Insourcing
Pada jenis de facto insourcing pihak penyewa mengalihkan semua hal mengenai masalah IT ke pihak penyedia layanan atas faktor kemitraan yang telah dibangun sebelumnya. Misalnya ketika di awal merintis bisnis kamu pernah menyewa jasa IT sourcing untuk membantu mengembangkan aplikasi. Kemudian saat ini kamu menyerahkan kembali urusan IT perusahaan lainnya kepada IT outsourcing yang sama untuk dikelola dengan baik.
Beberapa contoh IT outsourcing
Berikut adalah beberapa contoh layanan IT outsourcing yang sering digunakan oleh perusahaan:
1. E-Outsourcing
2. Penyedia layanan aplikasi (ASP)
3. Cloud computing
Permasalahan IT dalam perusahaan memang tidak bisa dihindari dan oleh karena itu, perusahaan haruslah memiliki perencanaan terbaik untuk melindungi aset berharga tersebut. PT. Intersolusi Teknologi Asia ( BTS.id ) siap melayani Anda untuk mengenal lebih dekat layanan IT outsourcing yang dapat diberikan kepada Anda sesuai dengan kebutuhan perusahaan.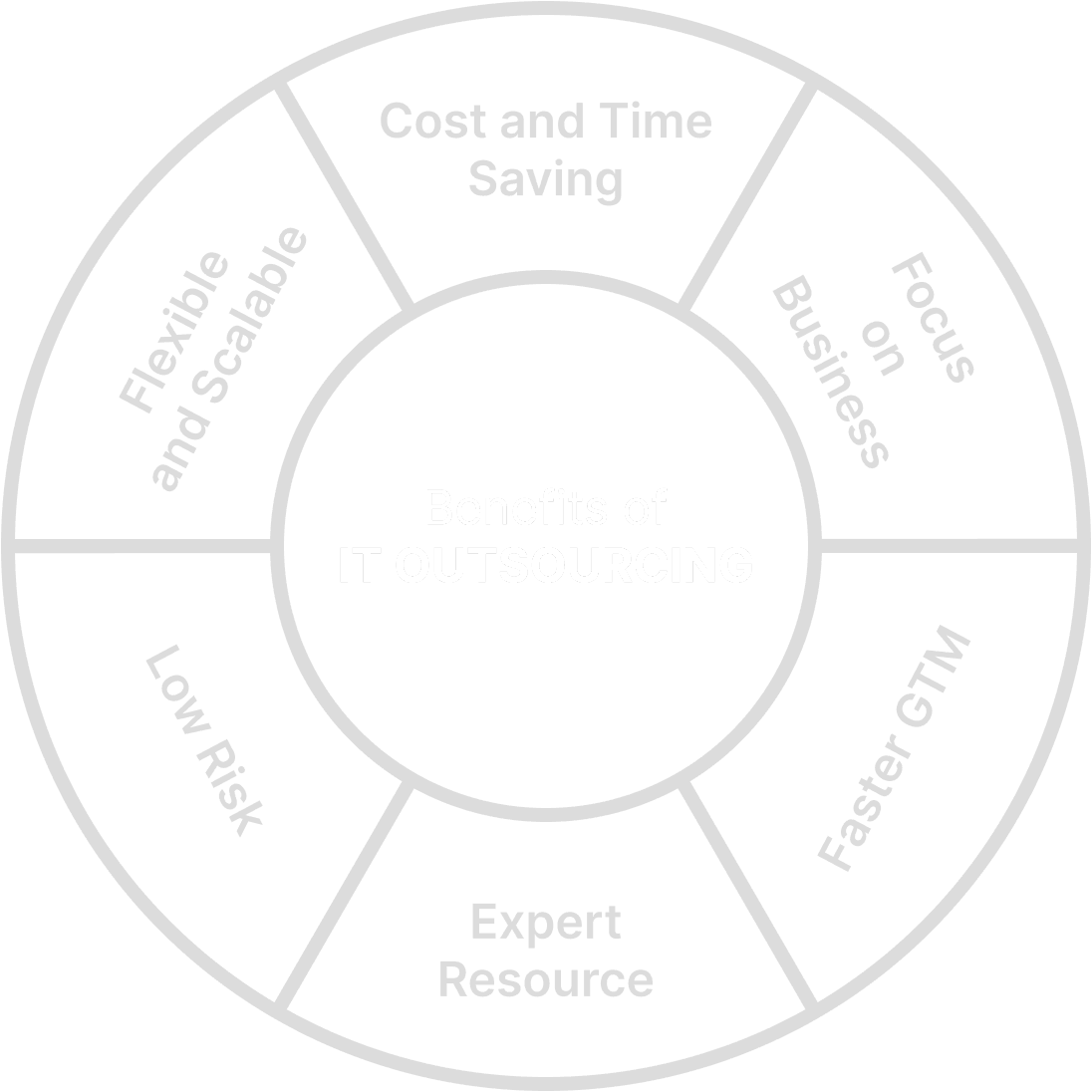 Kelebihan Pemanfaatan Jasa Outsourcing
IT outsourcing mempunyai banyak keuntungan dan kelebihan dan manfaat bagi perusahaan yang membutuhkannya. Berikut adalah beberapa kelebihan dari pemanfaatan IT outsourcing:
1. Lebih Menghemat Waktu dan Biaya
Keuntungan pertama yang didapat dengan pemanfaatan jasa outsourcing atau IT outsourcing adalah perusahaan dapat menghemat biaya operasional. Mulai dari biaya perawatan, waktu, rekrutmen, dan sumber daya manusia.
Biaya perawatan IT perusahaan tentu sangat besar, apalagi jika jumlah dan beban perangkat yang digunakan begitu banyak dan tinggi. Namun, dengan pemanfaatan jasa IT outsourcing perusahaan tidak perlu mengkhawatirkan masalah tersebut. Sebab, semuanya akan langsung ditangani dengan baik dalam satu paket layanan yang ditawarkan oleh pihak penyedia jasa.
2. Lebih Fokus pada Bisnis
Keuntungan kedua yang bisa dirasakan oleh perusahaan dalam pemanfaatan jasa outsourcing khususnya IT outsourcing adalah mereka dapat lebih fokus pada bisnis itu sendiri. Sebab, segala urusan IT akan ditangani oleh tenaga ahli yang profesional dan berpengalaman dari pihak jasa IT outsourcing.
Perusahaan pun tidak perlu lagi berfokus untuk pekerjaan yang tidak ada hubungannya dengan bisnis utamanya. Tidak hanya itu saja, perusahaan juga bisa mengalihdayakan pekerjaan sehari-hari bidang IT kepada penyedia layanan agar staff IT, perusahaan dapat fokus mengerjakan tugas khusus yang berdampak langsung pada pendapatan.
3. Mempercepat Go-To-Market ( GTM )
Keuntungan berikutnya adalah bagi perusahaan yang menggunakan strategi marketing omnichannel mengutamakan kecepatan taktik untuk memenuhi kebutuhan konsumen. Misalnya perubahan fitur, penambahan platform teknologi seperti website, dan kemudahan akses pada aplikasi. Hal ini tentu tidak bisa dilakukan sendiri oleh tim IT internal saja, sehingga membuat perusahaan menggunakan jasa outsourcing khususnya IT outsourcing untuk membantu mengelola berbagai hal yang berhubungan dengan aktivitas bisnis dan pemasaran perusahaan dapat cepat tertangani. Dengan begitu, staf internal dapat lebih fokus untuk memikirkan strategi yang akan dilakukan selanjutnya.
4. Memiliki SDM yang Expert
Keuntungan lain yang bisa didapat terutama bagi perusahaan yang tidak memiliki anggaran atau sumber daya yang memadai untuk mengelola sistem dan layanan IT yang dibutuhkan. Penyedia jasa outsourcing memiliki banyak portofolio dan memiliki sumber daya yang terpercaya, sehingga perusahaan dapat memanfaatkan layanan tersebut untuk mengembangkan bisnisnya. Perusahaan dapat memanfaatkan sepenuhnya layanan yang ditawarkan IT outsourcing untuk membantu mempercepat perkembangan perusahaan.
5. Mengurangi Resiko
Keuntungan berikutnya dari pemanfaatan jasa outsourcing khususnya IT outsourcing adalah dapat mengurangi resiko ketidakpastian bisnis di masa depan. Sebab, bisnis yang tidak pasti akan berdampak pada kesejahteraan karyawan sehingga berpotensi pada pemutusan hubungan kerja. Pemakaian jasa outsourcing ini sangat cocok untuk startup dan bisnis yang baru dirintis atau berskala kecil. Tujuannya tentu untuk mengurangi resiko kebangkrutan dan kerugian bisnis.
6. Fleksibilitas dan Skalabilitas
Keuntungan berikutnya adalah jika teknologi informasi mengalami perubahan yang sangat cepat dan tidak mudah untuk diprediksi. Maka dari itu, perusahaan harus bisa cepat beradaptasi pada setiap perubahan jika ingin memperoleh layanan yang lebih baik. Dengan pemanfaatan jasa outsourcing khususnya IT outsourcing, perusahaan akan lebih mudah mengikuti perubahan. Sebab, tenaga ahli dari IT outsourcing biasanya dapat menyesuaikan tren yang sedang terjadi.
Namun, penting untuk diingat bahwa pemanfaatan jasa outsourcing atau alih daya juga memiliki tantangan dan risiko yang harus dikelola dengan baik. Oleh karena itu, penting untuk melakukan evaluasi yang cermat sebelum memutuskan untuk mengoutsourcing pekerjaan IT dan memilih mitra yang tepat untuk memastikan bahwa manfaatnya sesuai dengan kebutuhan dan tujuan bisnis perusahaan.
Sebagai perusahaan penyedia solusi berbasis teknologi PT. Intersolusi Teknologi Asia ( BTS.id ) hadir untuk Anda dalam memberikan solusi untuk jasa IT outsourcing berpengalaman yang dapat membantu Anda. PT. Intersolusi Teknologi Asia ( BTS.id ) siap menyediakan layanan IT outsourcing yang mampu memenuhi kebutuhan akan tenaga kerja ahli untuk proyek IT Anda.
Jika Anda memiliki pertanyaan jasa outsorcing khususnya IT outsourcing untuk perusahaan Anda, jangan ragu untuk menghubungi kami BTS.id.
Sampai sini dulu perjumpaan kita, semoga bermanfaat
Signs Your IT Departement Need to Outsource
a year ago
Outsourcing
IT outsourcing along with its benefits and disadvantages has been playing an important role in today's tech culture. When it comes to strengthening or fulfilling business needs from an IT department point of view, there are always options; some may say to build an IT department from scratch, and the rest go and hire IT outsourcing. Budget, time, and resources may very well be the most important considerations.
However, it gets complicated when every consideration is intertwined with one another resulting in extravagant metrics that involve too many stakeholders. This would take too much time and delay any strategic move since tech and IT culture goes at a fast and dynamic rate.
To narrow things down, here are some signs which indicate whether or not you need to hire IT outsourcing. Read on!
IT Happens to Be Outside Core Competencies
Using the service of IT outsourcing should be one of the first considerations when IT is not of the core competencies of the organization. Implementing services that save expenses, increase flexibility, and allow you to remain relevant in a dynamic environment can be an invaluable asset as you remain focused on more core competencies.
This kind of operation is typically required due to a lack of in-house knowledge and development resources. When there is a tight deadline and no internal talent is capable, the situation becomes more frustrating.
Skill Gap in IT Department
Companies cannot always afford to recruit highly qualified professionals. As a result, there will be a talent deficit when it comes to developing specialized disruptive projects. You may scale up by outsourcing IT developers and expanding your expert resource pool. As a result, the skills gap is filled with specialist technical knowledge, assuring a quality output.
One of the most underestimated aspects of IT outsourcing is that it is provided by an outside organization, which also gives you outside knowledge. Therefore, not only does it fulfill your business needs, but IT outsourcing also can be beneficial for the development of your existing IT department.
High Turnover Rate in IT Department
IT talents are in great demand in recent years, and you may not always be able to satisfy their wage expectations. This might result in a high turnover rate in your IT department. One practical solution is to hire IT outsourcing to take on activities until your company is lucrative enough to comfortably hire full-time, dedicated personnel.
The Needs to Strengthen Security System
If you reckon your company is not adequately prepared for a cyberattack, using IT outsourcing can make a significant impact. An IT outsourcing service provider will often have the most up-to-date technology and know-how to give security solutions that are ideal for your company.
IT organizations may also incorporate cutting-edge technology, such as AI and self-learning, into your IT system, allowing your security system to create safeguards automatically.
IT Operations Hold You Back
If you are having difficulty managing, employing, or sustaining your IT operations, it is a strong indicator that you should consider outsourcing them. Companies should concentrate on building their business rather than on their IT operations cost center, which should be outsourced to a partner.
Companies may benefit from outsourcing models in a variety of ways, including reduced costs, faster time to market, scalability, regional flexibility, and higher quality products. The IT outsourcing model may also assist firms in having dedicated IT workers who are experts in the newest and rarest technologies and have the requisite expertise to effectively implement projects.
Looking for IT Outsourcing providers that can help you gap the bridge between technology and business? Look no further! Contact us!
MORE ARTICLE
BRIDGE TECHNOLOGY SERVICES